ZSFG Primary Care General Internal Medicine Track
Welcome to the San Francisco General Internal Medicine Primary Care Track of the UCSF Internal Medicine Residency Program (SFPC). We were founded in 1982 by Dr. Rick Haber with the vision to provide comprehensive, outstanding and equitable medical care and advocacy for diverse patients and populations, particularly for those from marginalized groups.  We are a three-year residency program at San Francisco General Hospital, one of the top-ranking public hospitals in the country and a part of the UCSF Internal Medicine Residency. Our residents rotate through all of our excellent teaching hospitals including San Francisco General, UCSF Medical Center at Parnassus, and the San Francisco VA Medical Center. Our 24 SFPC residents have their continuity primary care clinic at The Richard Fine People's Clinic (RFPC) which was founded in 1970 as one of the first outpatient clinics at a public hospital in the United States and serves over 9,000 diverse patients.
Our mission is to teach the practice of comprehensive high-quality medicine for the underserved and to cultivate the next generation of leaders in primary care, education, advocacy, and scholarship.

"Biker with a Moral Compass" Documentary about Richard Fine
We are strongly committed to recruiting a diverse group of trainees. We feel this is essential to best serve the incredible individuals that seek care in our health system and be a driver of change towards health equity. Applications from under-represented racial, ethnic, and cultural groups are strongly encouraged in addition to applicants committed to primary care in safety-net settings. Applications for the 2021-22 academic year will be accepted through the Electronic Residency Applications Service (ERAS). Be sure to select the Zuckerberg San Francisco General Primary Care Track (NRMP Code: 1062140M1). In addition to the ERAS application, we require your MSPE, departmental letter, letters of recommendation from faculty who are acquainted with your work, USMLE scores that are available, medical school transcript, and a personal statement. The deadline for submission is November 1, 2020 but you are welcome to apply earlier.
Leadership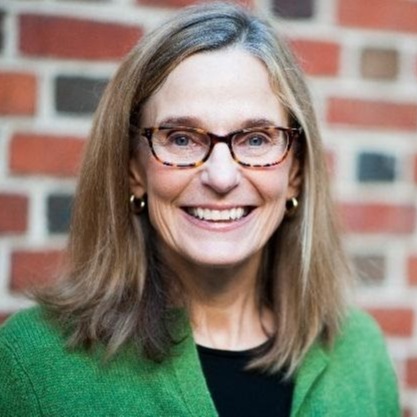 Joan Addington-White, MD
Program Director
ZSFG Primary Care General Internal Medicine Track (SFPC)
Professor of Medicine

Academic interests:
I am interested in residency education, advocacy, and mentorship. I am a practicing general internist with a strong focus on medically underserved  populations and those who are or have been incarcerated. My goal as a program director is to train diverse  well-rounded general internists who have the leadership and research skills to improve our delivery of care to underserved patients and communities.
Other interests:
I grew up in the Midwest and have four nearly grown children who are an ongoing source of joy and fascination. I love reading and hiking, and with all of the book stores and beautiful places to explore in San Francisco, I am finding San Francisco to be a slice of paradise.
​​​​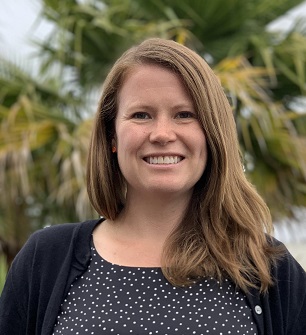 Christy Soran, MD MPH
Associate Program Director
ZSFG Primary Care General Internal Medicine Track (SFPC)
Assistant Professor of Medicine

Academic interests:
I love being a primary care clinician for patients in the safety net setting. My academic interests include integration of substance use treatment into primary care, the overlap of chronic pain and substance use, and resident education. I am particularly drawn to how we empower and communicate with patients who engage in traditionally stigmatized health behaviors.
Other interests:
These days I get much joy listening to my toddler's jokes and infant's belly laughs. I find pleasure in crunching leaves and the smell of fresh cut cucumbers.  I love exploring the outdoors through hiking, kayaking, camping, biking on flat-ish ground, and Minnesota lake sports.