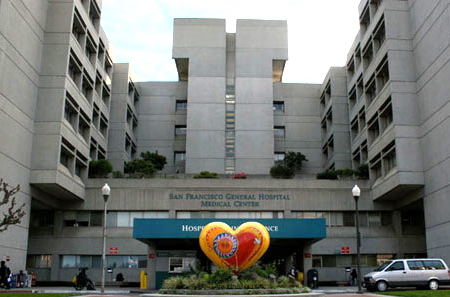 The Division of General Internal Medicine at the Priscilla Chan and Mark Zuckerberg San Francisco General Hospital and Trauma Center has and three main centers of activity: providing medical care at the Richard Fine People's Clinic (RFPC) and the inpatient wards of the hospital; teaching UCSF medical students, residents, and fellows; and conducting research focused on generating new knowledge and policies to improve the care of vulnerable and underserved populations and promote health equity. 
Mission
To improve the health of vulnerable and underserved populations by developing and supporting general internal medicine innovators in patient-centered care, scientific discovery, medical education and public policy
Vision
To create a world where healthcare and health resources are accessible to all and health inequities are eliminated. 
Patient Care: Provide the highest quality clinical service that is patient-centered and culturally compassionate. 
Research: Be the leading engine of scientific discovery to advance health for vulnerable populations.
Education: Be recognized as innovators in education, attracting and developing the next generation of leaders in the care of the underserved.
Public Policy: Be the most trusted and influential leaders and community partners in shaping public policy to advance health of vulnerable populations.